Coronavirus Update: During the Coronavirus situation we plan to offer the Food Giveaway in a new Drive Thru format. Food will be pre-packaged into bags and placed directly in the cars of people who come to receive food. This ministry will be available on Saturday, March 28 from 9:00 AM to 11:00 AM. Please check this website before you come for any changes.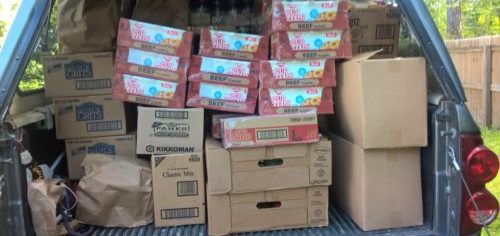 Every month, on the last Saturday of the month, Good Samaritan Anglican Church gives away food to anyone who needs it. We begin with a welcome and announcements shortly after 8:30am. Then there is a brief and encouraging message from our Priest or one of the members. At 9:00, we begin to invite people into the parish hall in groups of 10 to receive food. While the actual food available differs from month to month, common items often include canned goods, non-perishable boxed items, fresh fruits and vegetables, eggs, and frozen meat.
Please join us to help, to receive food, or to do both!